Challenge Prague - we are triathlon

The FORD CHALLENGE PRAGUE half-distance triathlon race consists of 1.9 km of swimming in the Moldava river. It's a technically demanding race characterized by currents and different changes in direction- certainly a great challenge for athletes who will be able to enjoy a unique perspective and admire Charles Bridge and the National Theater directly from the water. There is also 90 km on bike completely closed to traffic, with a hilly and fast route, with a spectacular passage from the historical center of Prague to the green surrounding hills rich in nature. And the change zone? It's located on a historic bridge, in front of the Prague Castle, which for both changes is the cornerstone of the event, is definitely one of a kind. Finally, the 21 km run, with a change in direction as runners enter the ancient city, alternating long straight lines along the Vltava River, between the history and the modern life of one of the most beautiful cities in the world.
Don't miss another edition, sign up through the Challenge Family website  www.challenge-prague.com and live the most spectacular circuit triathlon city!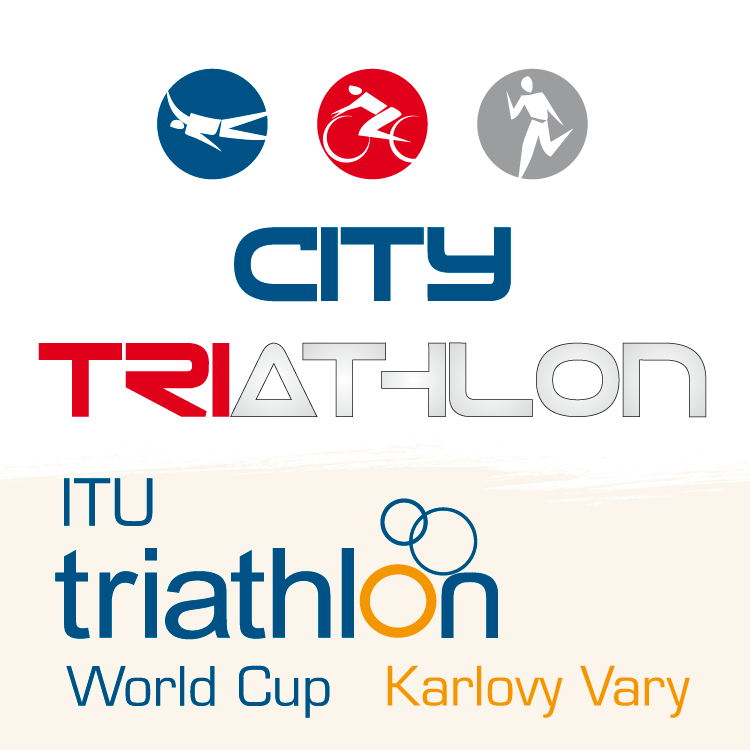 ITU Triathlon World Cup - City Triathlon Karlovy Vary
Athletes confirm it to be one of the most difficult races of the olympic triathlon circuit. It is very technical and immersed in beautiful nature that surrounds the beautiful spa town of Karlovy Vary, an architectural jewel in the northwest of the Czech Republic. The event is a true triathlon and sport festival, as around the main Elite race, which are challenging in this world cup stage to get valuable points for the ITU final ranking, the organization makes possible events which also involves agro-groups, children and accompanying athletes, thus giving great entertainment to the many spectators of the event. One of the few occasions where the athlete age group can try the World Cup Elite races, with the Olympic triathlon dedicated to them the previous day, and the funniest Baby Duathlon, which sees children of all ages in a healthy atmosphere game and fun for everyone. To complete this great party air is the night before the City Night Run in the city center, animating the historic center with hundreds of runners, as if there were many fireflies at night. You can't miss the Expo area, where you can find the right atmosphere between stands with products, music and entertainment. Three days of sport, do not miss the chance to register to new race edition, visit www.citytriathlon.cz, we look forward to it!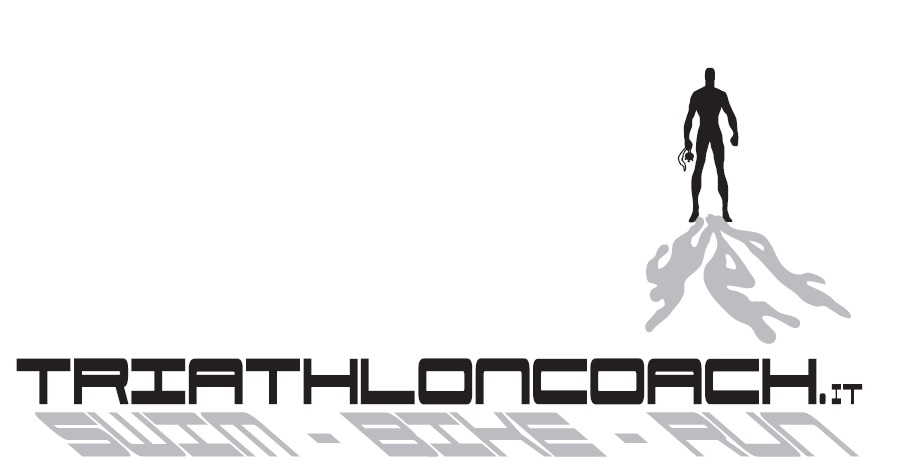 Andrea Gabba - Triathlon Coach
A Successful Italian coach, he is currently coaching the Italian triathlon national team of the U23. Andrea comes from Torino and began his career as a trainer at an early age. His wife, Nadia Cortassa, was an athlete of the modern pentathlon where she excelled in running and swimming. He then had the idea of ​​bringing her to the triathlon, and Andrea became her coach. Nadia was the best Italian triathlete in 2002-2008, she finished 5th at the Olympics in Athens, won 2 silver and 2 bronze medals at European championships, won the world championships of the teams and won many medals at Italian competitions. Then Andrea became the coach of the Italian women's national team and led him to the Olympics in Beijing. Between 2009 and 2012, he trained the long distance team and managed to bring athletes medals in many races. From 2012 to 2016, he worked as a coach in the Turkish Triathlon National Team, which he led to the European Championship with the success of his sixth place in charge of Jonas Schomburg and his victory in the World Championship. Andrea was also a very good athlete. He participated in more than 100 races as athlete, including sprint, Xterra, Ironmans, and the Hawaii World Championship in the age-group category. Andrea is preparing training plans for triathletes of all levels, from beginners to Ironman champions.
Visit the official website www.triathloncoach.it.
FCZ.IT - Dario ,,daddo'' Nardone

FCZ Mondo Triathlon of Dario 'daddo' Nardone. Dario is triathlete, journalist and speaker at both Italian and foreign triathlon races, founded FCZ.it in 2004 and continues to direct it to this day. His website is a reference for Italian triathletes, where you can find the race calendar, results of races, news, videos, and photos. Since 2013 FCZ.it has also organized the Gala Triathlon - an evening dedicated to the excellence of the Italian triathlon with sports and high profile VIP guests. The fifth celebration will be held Saturday January 28, 2017. Together with his partner Emanuela Redaelli, he manages the travel agency FCZ Travel Mondo Triathlon, which is dedicated to finding the most charming and exciting races, creating ad hoc packages for triathletes and their families.
Do you want to know more? Visit the official website www.fcz.it, which is only in Italian language or contact Tri Fun Fit team.
Filip Ospalý Coaching
His career began in 1992. Between 1999 - 2017, he has been engaged as a professional triathlete. He started in 3 Olympics. He has raced all over the world in routes all the way, from sprint to OH TT to medium and long triathlons with success in each of them (3x Olympics, 4x European Champion title, 7:58:44 at the first start of the long triathlon and many others). He graduated from the University of Economics and attended several coaching courses. When it comes to training, he prefers quality over quantity - he has a limited number of clients both in Czech Republic and Slovakia, and elsewhere. Filip Ospaly Coaching Zone is not just about coaching, but also access to the triathlon world in general - from regeneration, nutrition, psychology, equipment to combining demanding sport as a hobby with family and work life. He is able to train in both Czech and English.
Contact him on site www.ospaly.cz a triathlon trainer for all levels, experienced in training, nutrition, and triathlon camps.

Petr Vabroušek - Blue Seventy & SL3S
A triathlete recorder, whose CV will leave you breathless: 183 finished Ironman distance races in the PRO category, 36x Ironman distance victory (including the Ironman and Challenge series); 15x Ironman in Hawaii as PRO; 80x top ten in official Ironman races; 21x top ten in official Challenge full distance races; 2x overall winner ITU Long Distance triathlon World Cup; 1st place Antarctic Ice Marathon; 1st place Antarctic 100 Km Ultra; 1st place North Pole Marathon. Petr has a wealth of experience and is one of the most qualified experts. He will help you plan your workouts and create it for you and your time requirements. He includes all his know-how (training, races, equipment, nutrition, tactics ...). His specialization is long triathlon and ultramarathon and is able to train in both Czech and English. Petr is the official distributor of premium brands www.sls3.cz and www.blue70.czall over Europe at unbeatable prices. 
Contact him through Tri Fun Fit or directly on his site www.petrvabrousek.cz.

Honza Tománek - professional athlete

Professional Athlete and Double World Champion of Ironman 70.3. At age fifteen, Honza was involved in a traffic accident where a distracted driver struck him. Despite a difficult situation and a handicap, he has established himself as an athlete, and today he is one of the most successful multi-sport talents of professional parasport. Honza's sporting performance inspires the athletes around him, which is often far more valuable than beating opponents.
Do you want to know more? Visit the official website www.honzatomanek.com

Triathlon North Africa 
Triathlon North Africa - SAHARA edition is the ultimate and most unique triathlon on the planet. It's a bucket-list race that any hardcore triathlete has to experience. We wanted to create a one-of-a-kind race that would challenge and inspire every triathlete on the world. This is a triathlon where you will find yourself swimming in a sparkling oasis lying between sand dunes and high desert plateaus and all alone on your bike under the highest sand dunes in the world. Athletes will be enchanted by a vast landscape only inhabited by a small group of people and camels. There's likely to be no one to see you, hear you, or cheer you on in this remote landscape. It'll just be you and mother nature, your bike and your will to make it to the finish line. This entire adventure takes place in the heart of the Sahara, where the most exciting dreams and most wonderful fairy tales were written. Let the experience be more important than the finish time... Be one of the world's only triathletes to race in the Sahara. Enjoy!
Visit the official website www.trinorthafrica.com

Gigathlon Czech Republic
Gigathlon is a unique, 20-year old sports tradition from Switzerland for sports enthusiasts which includes swimming, running, in-line skating, mountain and road riding. You can either do it alone or with a bunch of friends. Gigathlon is a two-day match with a unique combination of 5 disciplines: running, swimming, in-line skating, road and mountain biking. Competitors complete all five disciplines on Saturday and Sunday on different routes and distances. You can choose from three categories: Single Men's or Single Women's, Couples or Team of Five: a relay team where each member of the Relay has one discipline (at least 2 women in a team). Gigathlon is more than just a sport; the atmosphere of the race and its concept attracts more and more participants each year. Next year's gig athlon will be held on 31.8. - 2.9. 2018 in Račice in Ústecký kraj.
For more information visit www.gigathlon.com.


Czechman
The international triathlon race of the Czech landscape on the half-distance triathlon race, established for years, has become an unmissable appointment for both Pro and Triple discipline enthusiasts over the years. The Oplatil lake, about 100 km east of Prague, is home to this 70.3 km race, with the official 1.9 km distances to swimming in a suggestive single triangular ride around an islet that lies within this characteristic lake, with intense and clean color. The hilly landscape surrounding the lake is gloomy and alternates between flourishing clearings and recently harvested wheat fields. The stables don't have large altitudes, making the 90 km bike part fast and competitive. The half marathon, 21km to run between forests and lake views, is a great opportunity to cross a finish line full of emotions and fun!
Join and register to new edition, visit the site www.czechman.cz and do not miss this appointment!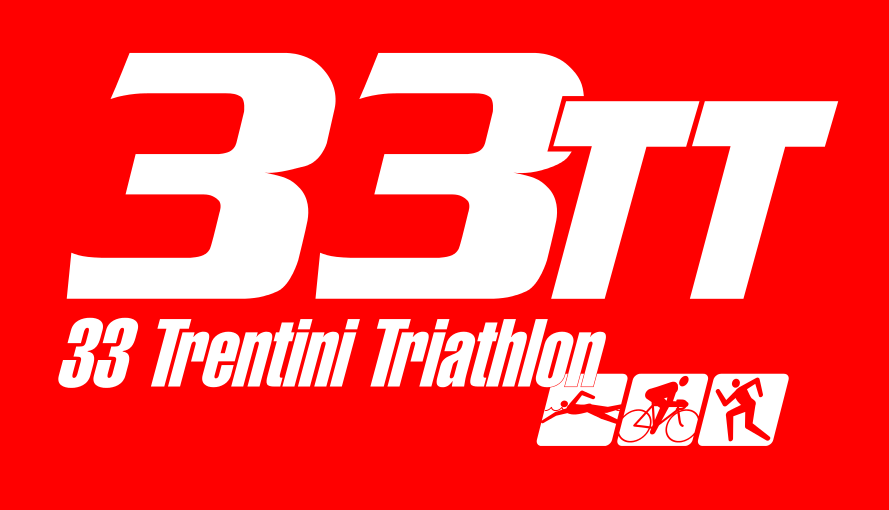 ASD 33 Trentini Triathlon
The ASD 33Trentini Triathlon was born in February 2007 from a group of friends who shared a passion for triathlon, a splendid sport that brings together three disciplines: swimming, cycling and racing. An amateur sports company affiliated to the FITRI (Federazione Italiana Triathlon) and registered at the CONI, has over 100 memberships from all over Trentino and elsewhere that compete around the world, and a youth team that brings the youngest to discover this beautiful sport, thanks to the passion of the instructors and the company itself supporting the project. With steady growth and an open mind to new projects, the ASD 33Trentini Triathlon is a friendly environment where fun and passion are the main ingredients. The pinnacle of the organizing season will be at the Tri-Week Lavarone, where the association organizes a fabulous weekend of racing and sport.
Visit their site www.33trentinitriathlon.com and sign up for the Tri-Week Lavarone at www.tri-week-lavarone.33trentinitriathlon.com!


Claudio Negro - trainer and athlete

Coach Claudio Negro, was born in 1977 in Castellamonte (To) and studied at the Faculty of Medicine and Surgery at the University of Torino. A master of martial arts and personal trainers, he became interested in functional training and street work out, and from that started his journey in Calisthenics, which has become popular in Italy. Co-founder of BURNIGATE, the first Italian organization dedicated to Calisthenics, he also played a role as a teacher trainer. Additionally, he is the author of the book "CALISTHENICSPORT" and many other guides on general workout free body. He frequently videos and articles promoting this great sport!
Calisthenics has ancient origins. One Persian document, which dates all the way back to the Battle of Thermopylae, mentions the use of similar techniques to prepare for battle. In 1900 it was introduced as an integral part of physical education in the USA by Catherine Beecher and God Lewis, quickly becoming part of school curricula around the world and redefining traditional bodyweight exercises. Today it is a real sport and the Calisthenics community is only growing stronger. It is a discipline that takes you on a personal journey of self awareness by allowing you to explore your limits. It can be practiced by anyone at any level- from basic exercises to more evolved skills, in the gym or without equipment, the playground or in special facilities; it is feasible practically everywhere. Training with bodyweight can increase one's physical and mental potential as well as develop strength and agility.
Do you want to know more? Visit the official website www.claudionegro.it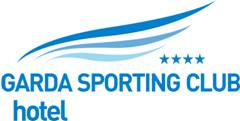 GARDA SPORTING CLUB HOTEL

The Garda Sporting Club Hotel in Riva del Garda is a true Sport Hotel immersed in the nature of a beautiful 11,000 sq. meter tree-lined park, where you can practice outdoor sports, rest your mind and capture positive energy. The property is complete with a Tennis Center, a Spa Center with a 1,500 square foot spa area offering treatments and personalized body treatments for body care according to your needs, fitness area and gym, indoor and outdoor pools, bike room for bicycle storage and the provision of sports equipment for both individual athletes and sports groups, as well as the ability to conduct activities with professional guides and instructors. They also welcome children and sports enthusiasts, who will find dedicated spaces and services, the whole family will find it a pleasant stay. At Garda Sporting Club Hotel, it will be easy to forget about everyday stress and fall in love with the extraordinary.
Visit www.gardasportinghotel.it and book your sport stay!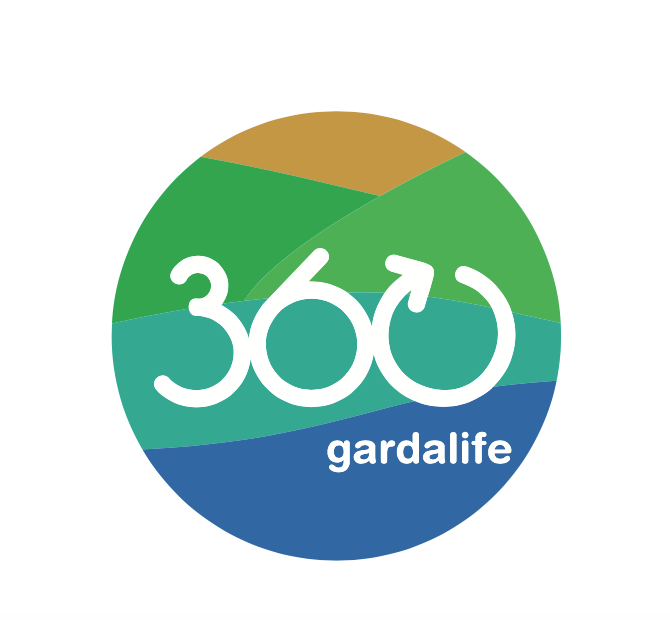 360 GARDA LIFE

360gardalife is the reference for all those who practice sports on Lake Garda. Created by local sports enthusiasts who, as the name 360 ° implies, practice of all outdoor sports and enrich the portal of passionately traced paths, publishing them with lots of description and beautiful photographs. The site provides information to all sportsmen and people of all ages who are interested in outdoor sports on Lake Garda. All 360 Gardalife's staff loves outdoor sports, giving great added value to 360 Gardalife, speaking the language of the sport really does!
Visit www.360gardalife.com, Facebook page www.facebook.com/360gardalife and Instagram page www.instagram.com/360gardalife.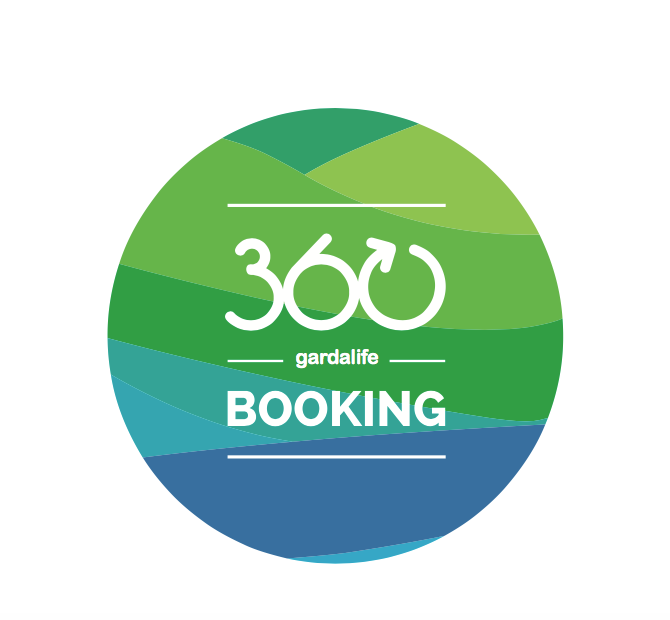 360 BOOKING

360booking is an online booking portal for those looking to organize holiday and sport activities on Lake Garda. Born in June 2015, it was a natural evolution of 360gardalife, adding this service, where you can purchase holiday packages and sports on Lake Garda, and have access to safe and fun excursions with specialized local guides and courses taught by professional instructors. 360gardalifeis about outdoor sports, respecting nature, passion, friendship and long talks about sports. 360gardalife is a lifestyle.
Book your sporting stay at Lake Garda, book now www.booking.360gardalife.com.

DIPENDE.IT

Dipende.it is a network set up in 1993 in Desenzano del Garda, edited by the mediteral media association without independent, as all activities are sponsored by sponsors and agencies, with the aim of promoting Lake Garda. The newspaper is aimed at both residents and tourists, and is an important and useful tool for those who want to go for free time around the Garda or to promote their own business and activities. The editorial mission is to promote events of all kinds and the culture of the Gardesian countries in all seasons and without geographic barriers, beyond the division of the lake in 3 different regions (Lombardy, Veneto, Trentino). It has been innovative since its inception, even in 1994 the GARDA GIORNALE it appeared on the web, in addition to the free monthly printed distribution on the territory of 30,000 copies. The website Dipende TV, the interactive site and the YouTube channel is born, succeeding in keeping pace with the times and becoming a well-respected quarterly magazine for the citizens and tourists since 2014.
Visit www.giornaledelgarda.info.
PASTA YOUNG

The main objective of Pasta Young is to offer a simple and nutritious solution to those who want to follow meal plan without sacrificing taste. So Pasta Young has developed a series of hand-made pastas and low carb proteins that allows you to customize your own meals, adapting them to your needs in order to consistently achieve the right nutritional intake.
Interested in purchasing Pasta Young? Visit the website www.pastayoung.com.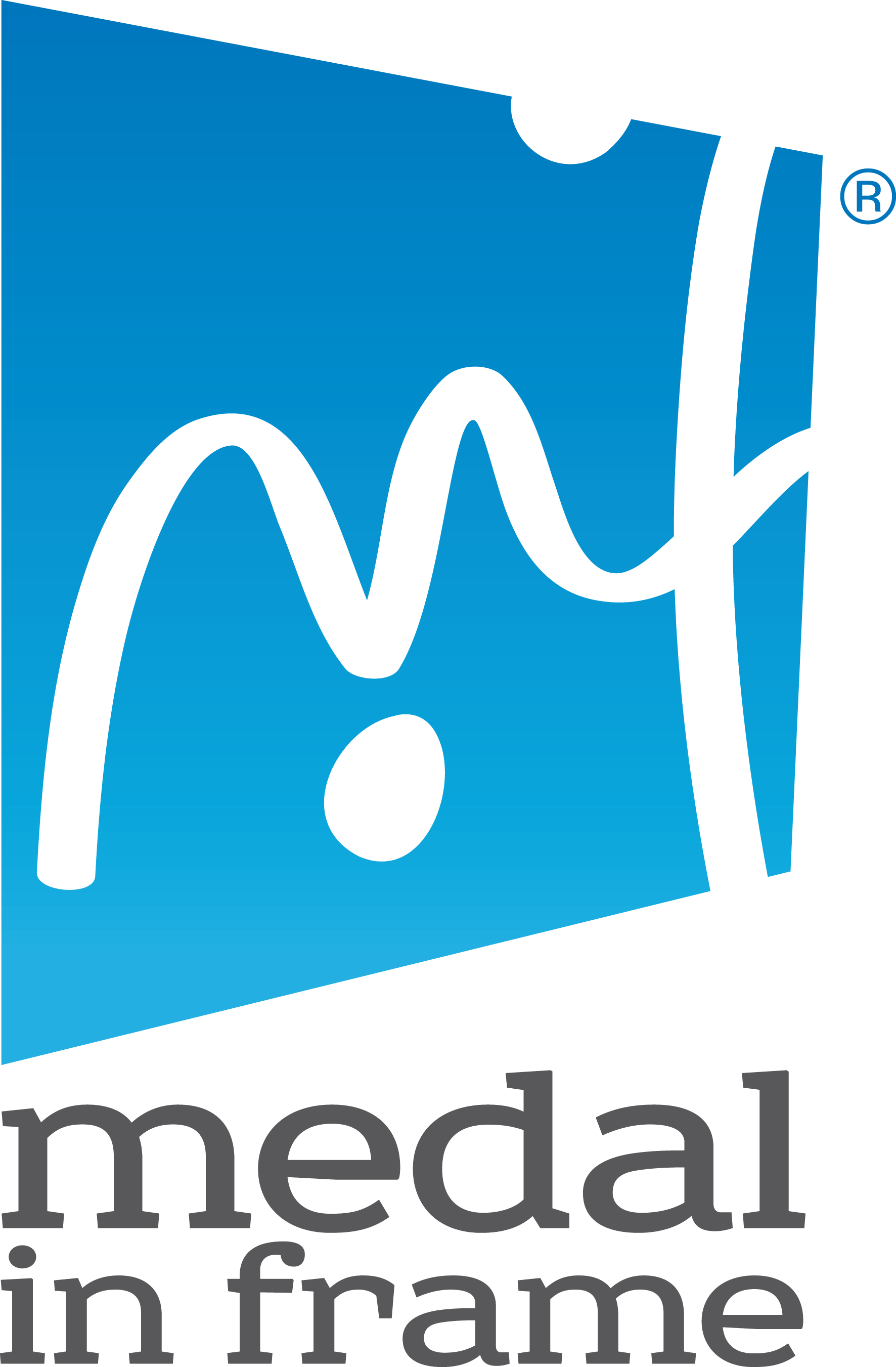 MEDAL IN FRAME ... a perfect gift for all athletes!
Medal In Frame is a company that creates custom designed frames for medals, for which you would like proudly displayed. In addition to medals, Medal in a Frame will custom design a frame for diplomas, sport certificates, corporate events, and university degrees. The idea is simple: to create a unique product that allows athletes or sports enthusiasts to have their awards, accomplishments, successes, and special moments displayed and appreciated in a unique way. Medal In Frame will frame your accomplishments according to your requirements. You can find them in their online shop and also at races where they often present winners with a gift to memorialize their awards. Many prominent Italian athletes choose Medal In Frame not only because of their quality craftsmanship, but also also for their involvement in charitable activities. For every frame purchased, a portion of the proceeds are donated to charity in the country of purchase. At checkout, you can choose from a list of charities to give to. Medal In Frame is also the official supplier of FIDAL.
Want to learn more? Visit the official website of Medal In Frame www.medalinframe.com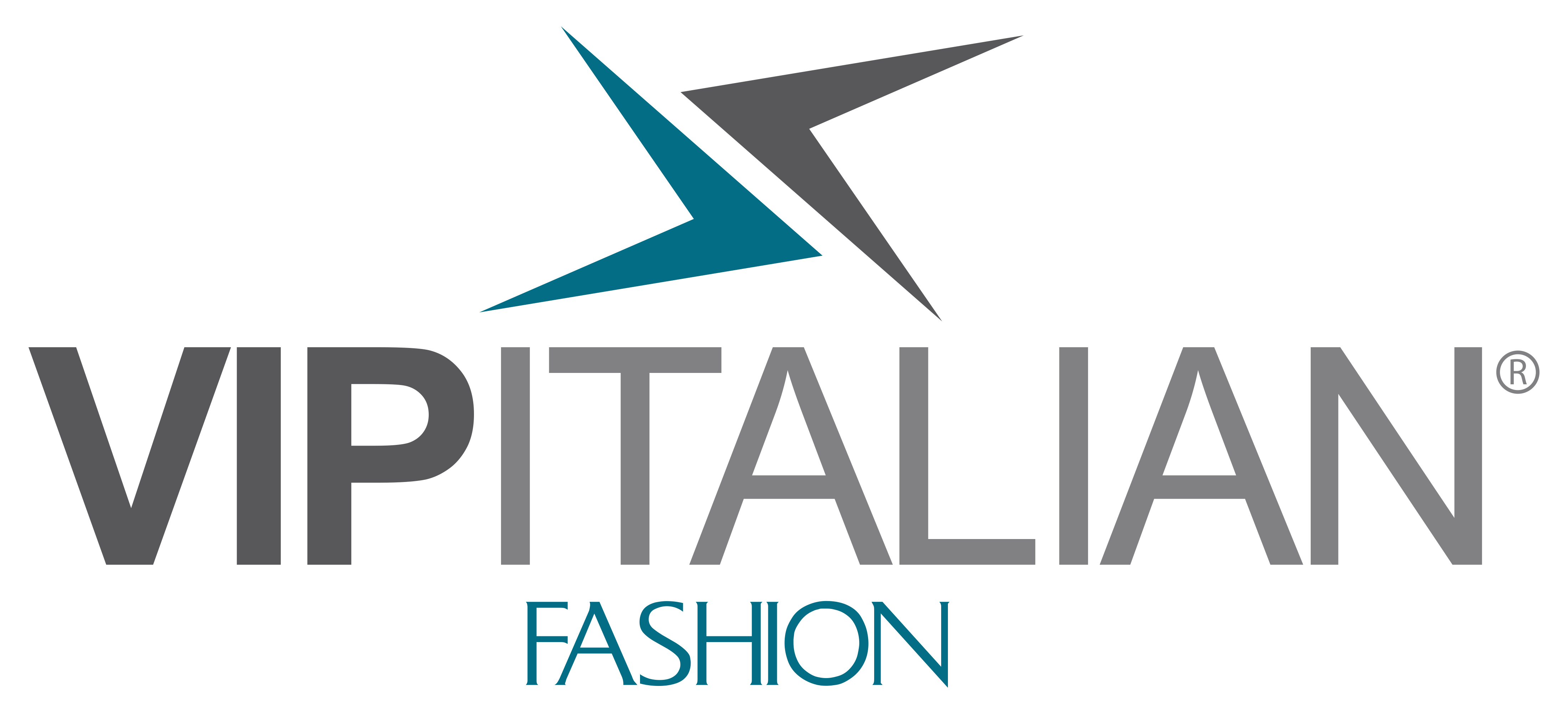 VIP Italian Fashion
When passion meets Italian fashion you get VIP Italian Fashion: the fantastic E-shop dedicated to Italian fashion. The website makes it easy to stay up-to-date with current fashion trends, where you can find clothing and accessories with irresistible taste. The staff is always friendly and helpful, ready to help you with your online purchases at VIP Italian Fashion. Fast shipping throughout Europe will bring Italian fashion directly to your home! Visit www.vipitalianfashion.com.

Languages Online
Languages-online.eu is the online language training portal that makes you feel comfortable. Right from your home you can improve grammar, reading comprehension, vocabulary, and pronunciation thanks to the ability to connect via skype with our teachers, whose professionalism and sympathy will make the lessons effective and enjoyable, bringing you the right pace and tangible goals, giving you new language skills and more confidence in yourself, both conversationally and written in the language of your choice. Study and learn with our mother tongue teachers in Italian, Czech and English. Languages are very important and fun to learn; are you ready to immerse yourself in an international world and set out for a new adventure? Visit www.facebook.com/languages.online.eu and request information for a tailor-made lesson plan according to your needs.

Social Maga
Social Maga is an online marketing company specializing in web development, social media, corporate graphics, PPC advertising, and product campaigns. It was created by passion for the world of marketing and technology. Online marketing is developing very quickly, and it is difficult for many businesses to keep up with this development and use all the tools properly. The Social Maga team is made up of experts and specialists who cover all areas of online marketing in various fields. Our goal is to help companies orient themselves in today's jungle of online marketing and social media, improve their presentation, strategy, sales, and above all save time. We provide services in Czech, English and Italian.
Want to learn more? Visit the official website www.socialmaga.com